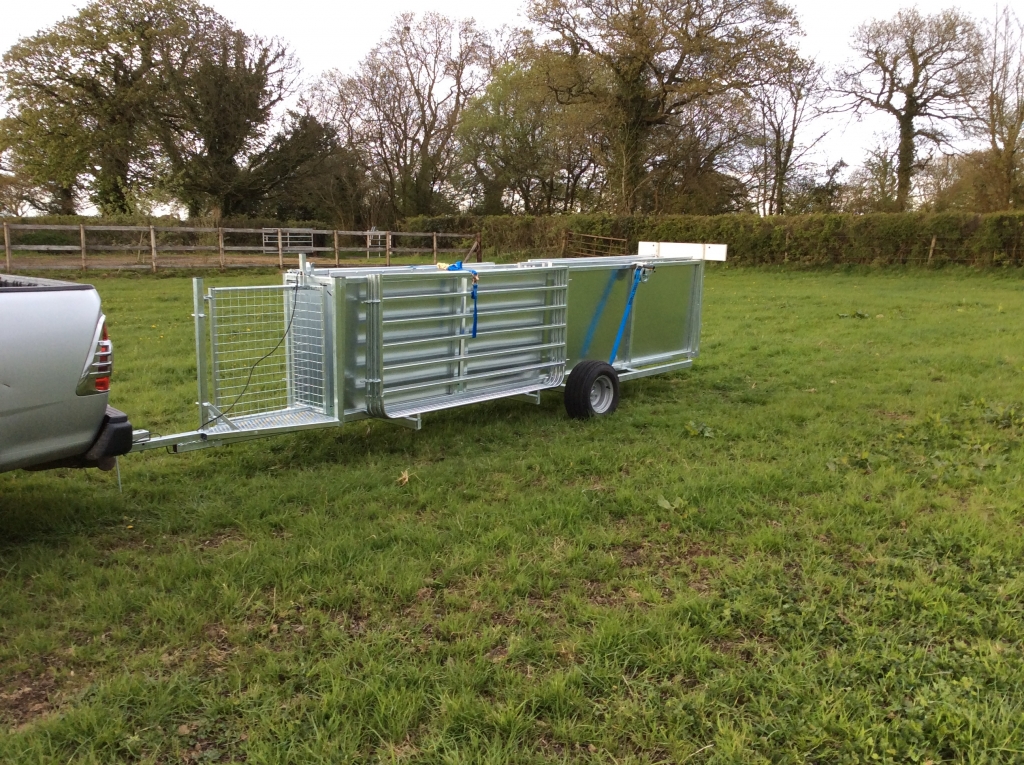 Mobile Sheep Handling Systems
Our "Romney Ranger" Mobile Sheep Race was launched in the Spring of 2015 For all routine work inc drenching, drafting, mouthing etc and with various hurdle options and a weigh facility available! Whilst we thought this kit will appeal to small/medium sized flocks who don't wish to spend 000`s and 000`s on one of the well known imported brands we have found all size flocks are taking the machine – 112 sold this year!! £3100 buys the standard Romney Ranger inc 12 6ft sledge hurdles and a guillotine gate, we can add more hurdles, sording gate and a third front end draft option. Or upgrade to include a full EID compatible built in weigh system for £4.6k! Yes less than 4.6k gets you a fully mobile weighing system!
For further information call Wilton on 07802 331006.