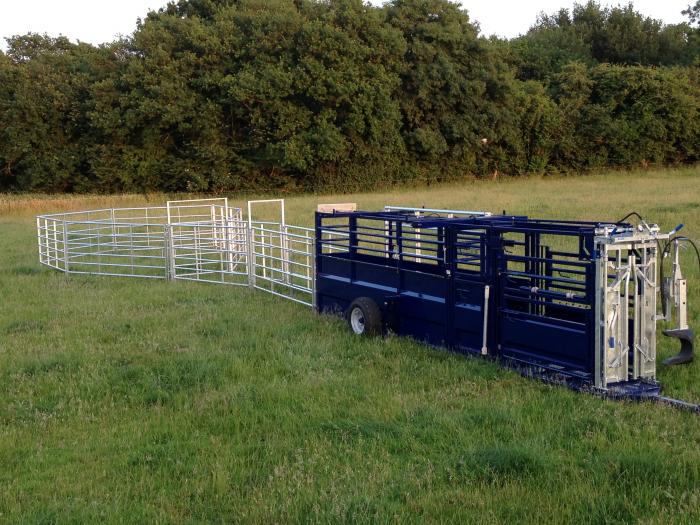 Mobile Cattle Handling Crush
Our Mobile Cattle Handling Crush has been designed to get those crucial cattle handling jobs done safely and efficiently. Take the equipment to the cattle and reduce staff time and animal stress.
Designed for all routine cattle work such as TB testing, Blue Tongue, BVD and Leptospirosis vaccinations, worming and also pregnancy diagnosis. Rotating rump bars are not available on the squeeze crush.
Available in6.3 or 7.5 metre lengths.

Automatic or manual head yokes

Sliding divider gate

Hinged side bars

Vet side entry door

Parallel easy action front squeeze.

Rear light bar

Hydraulic wheels

Numerous hurdle options

Multiple weighbridge options – contact us for further details
Eligible for grant funding, weighbridge options compatible with electronic tags.
Click on the photos to view larger images.